Organic Hojicha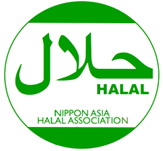 Organic Hojicha(100g)
Hoicha is Kariganecha that has been additionally roasted, giving this tea its special roasted flavor. Hoji-cha contains much Catechin because the tea leaves are grown in full sunlight. And it contains very little caffeine so it is suitable even for a baby. When brewed, this tea is a transparent brown color and is somewhat similar in flavor to basic black tea such as English breakfast tea, Ceylon or Darjeeling, although it tastes much more fresh and healthy.



Item Number
0129

Item Name
Organic Hojicha
Price
1,000 YEN

Convert to USD »
Convert to EUR »


*This price is an estimate only. Actual price in foreign currencies may vary.