Tea Burner (Cha Koro)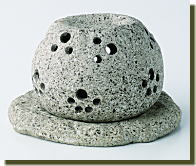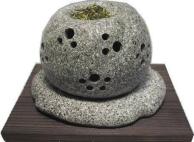 CHA-KORO roaste Japanese- green tea by the candle.
The Japanese for tea-burner is "CHA-KORO".
The scent of CHA KORO is a Japanese favorite scent. It is the scent of HOUJI-CHA.




Item Number
0361

Item Name
Tea Burner (Cha Koro)
Price
3,500 YEN

Convert to USD »
Convert to EUR »


*This price is an estimate only. Actual price in foreign currencies may vary.